IMPROVE YOUR GAME
Are you ready to take your pickleball game to the next level? Look no further than Southwest Greens' state-of-the-art artificial grass or tile solutions for pickleball courts. With our cutting-edge technology and dedication to quality, we bring you the perfect blend of performance, durability, and aesthetic appeal.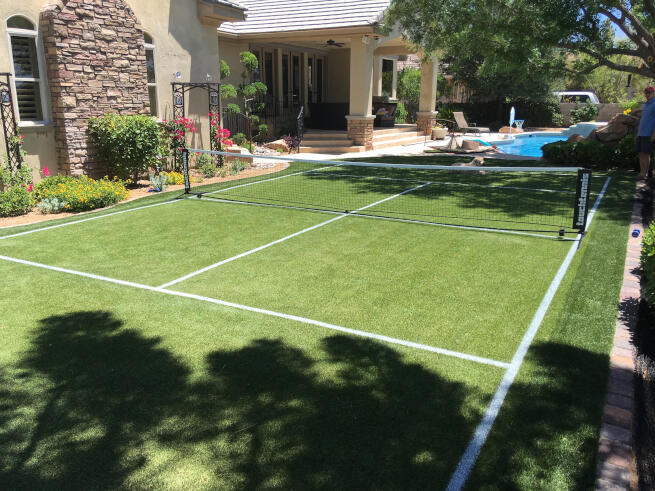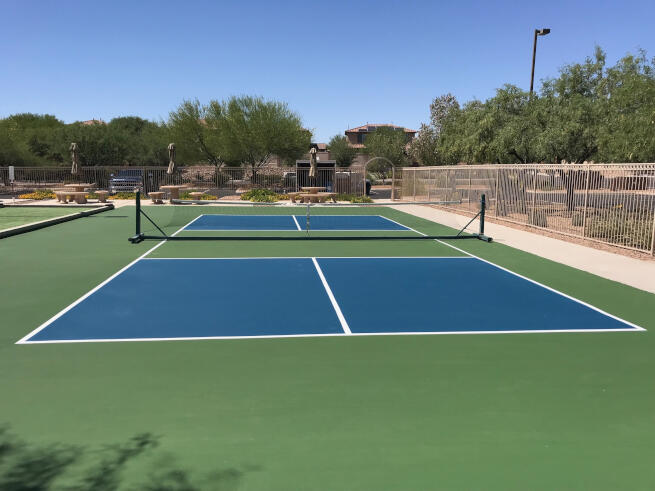 WHY SOUTHWEST GREENS?
With years of experience creating top-notch synthetic turf systems, Southwest Greens of Southern California is a recognized leader in the industry. Our experts understand the unique demands of pickleball and design courts that cater to players' needs. Our pickleball courts across Los Angeles and Southern California are engineered using the latest advancements in synthetic turf and tile technology. This ensures consistent ball bounce, reduced impact on joints, and exceptional playability, giving you an edge in every game.
LESS WORK, MORE PLAY
Tired of spending more time maintaining your court than playing on it? Our synthetic grass requires minimal upkeep, freeing up your time for what truly matters — enjoying the game. Southwest Greens turf and tiles are built to withstand intense usage and various weather conditions, ensuring your court remains in peak condition year-round, too.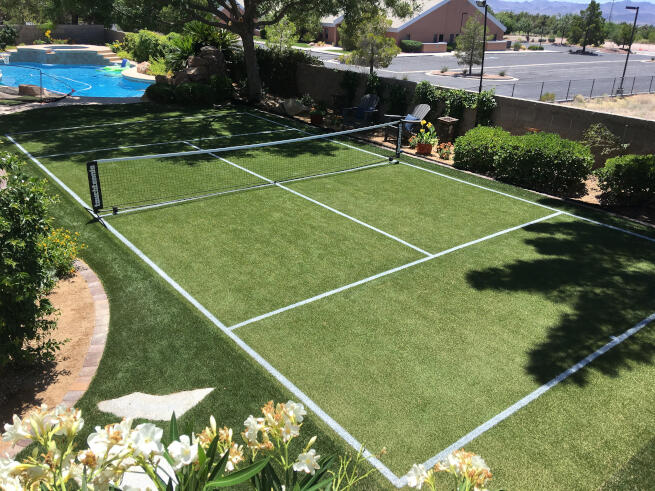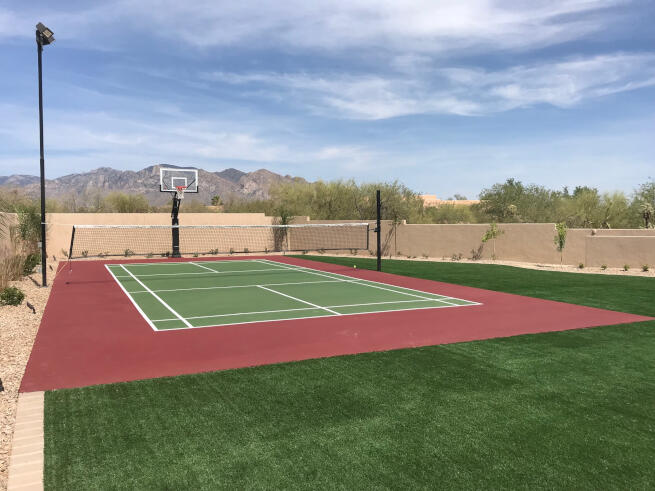 CUSTOMIZED DESIGNS
We understand that every pickleball court is unique. That's why we offer a range of options for customization, from color choices that blend seamlessly with the surroundings to court dimensions that fit your available space. Our solutions are bright, attractive, and versatile with 15 standard colors to decide from, making whatever you imagine possible. Add a personal touch to your court with regulation lines, custom logos, or your own designs painted directly onto the tiles.
CHOOSE SOUTHWEST GREENS
Ready to take your pickleball experience to new heights? Contact us today to discuss your project, request a quote, and begin the journey toward owning your very own artificial grass pickleball court. Your game deserves the best — and that's exactly what we deliver.